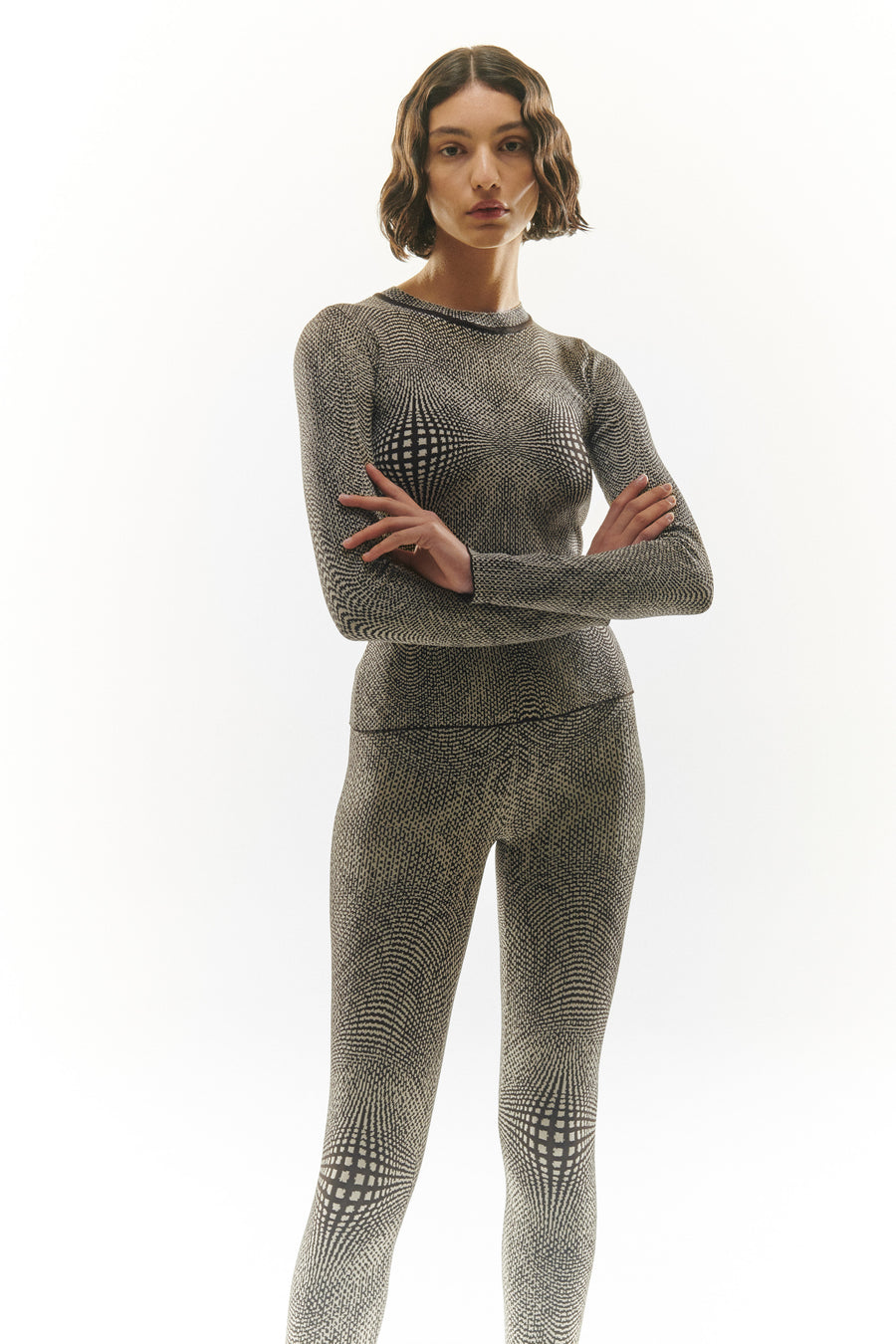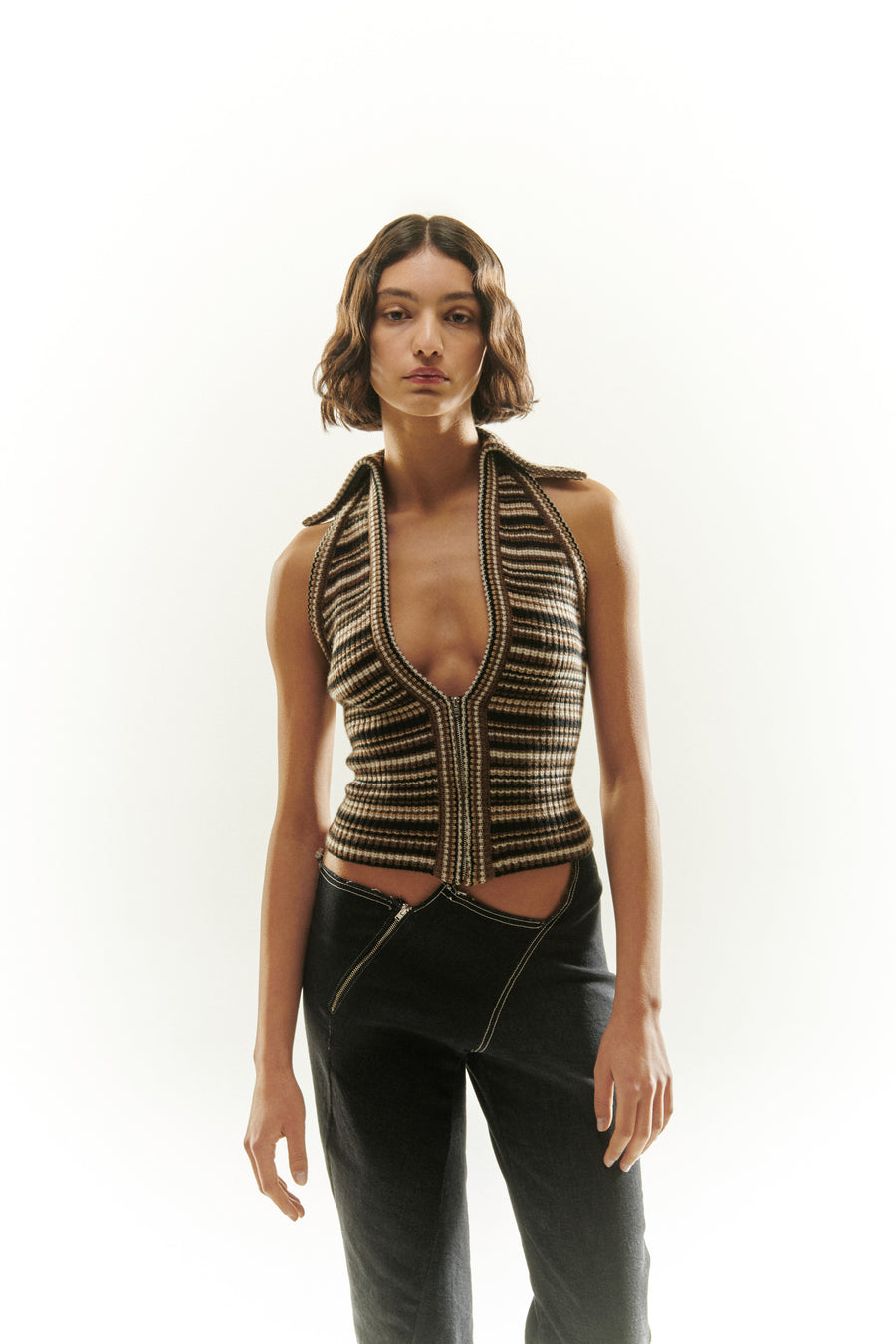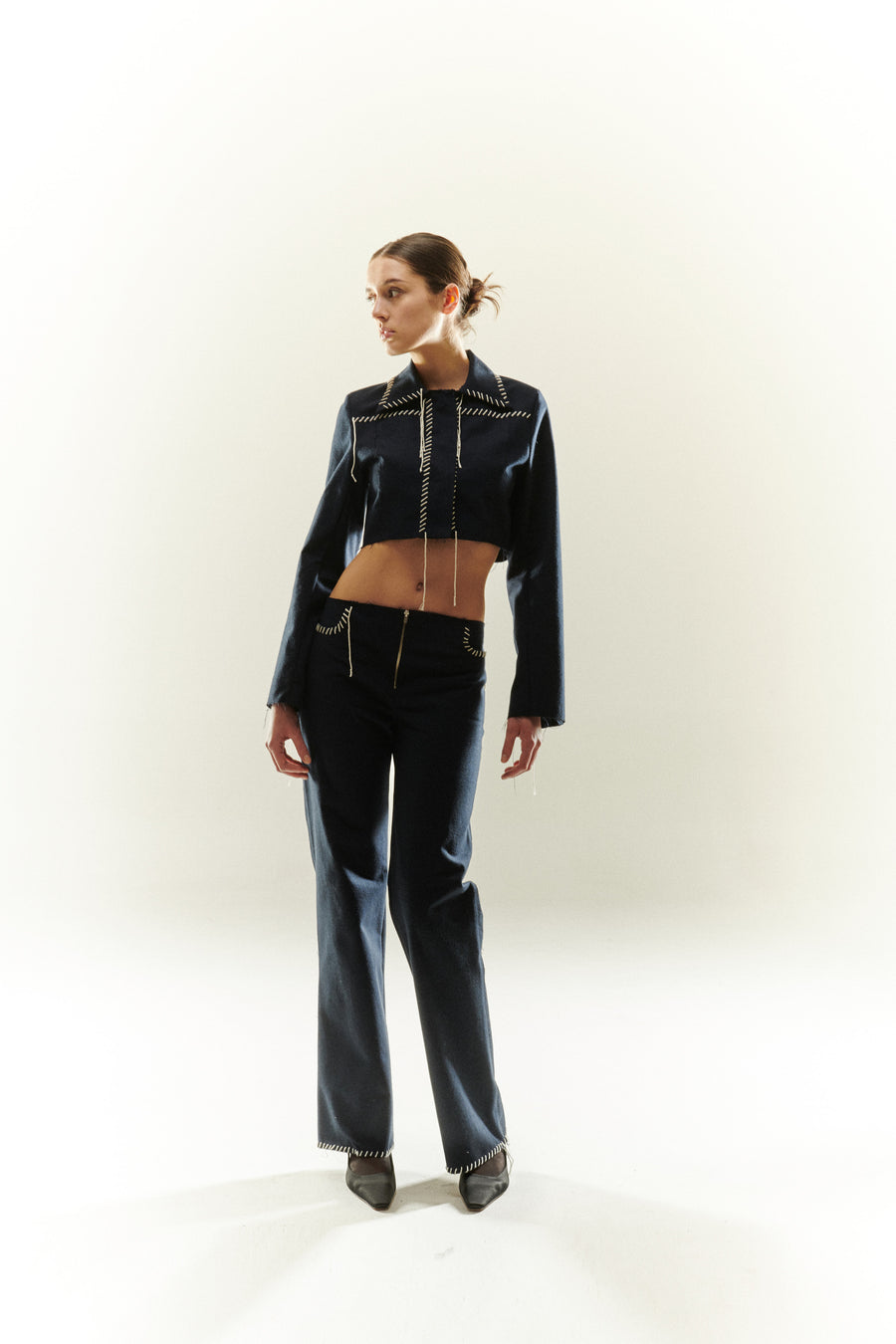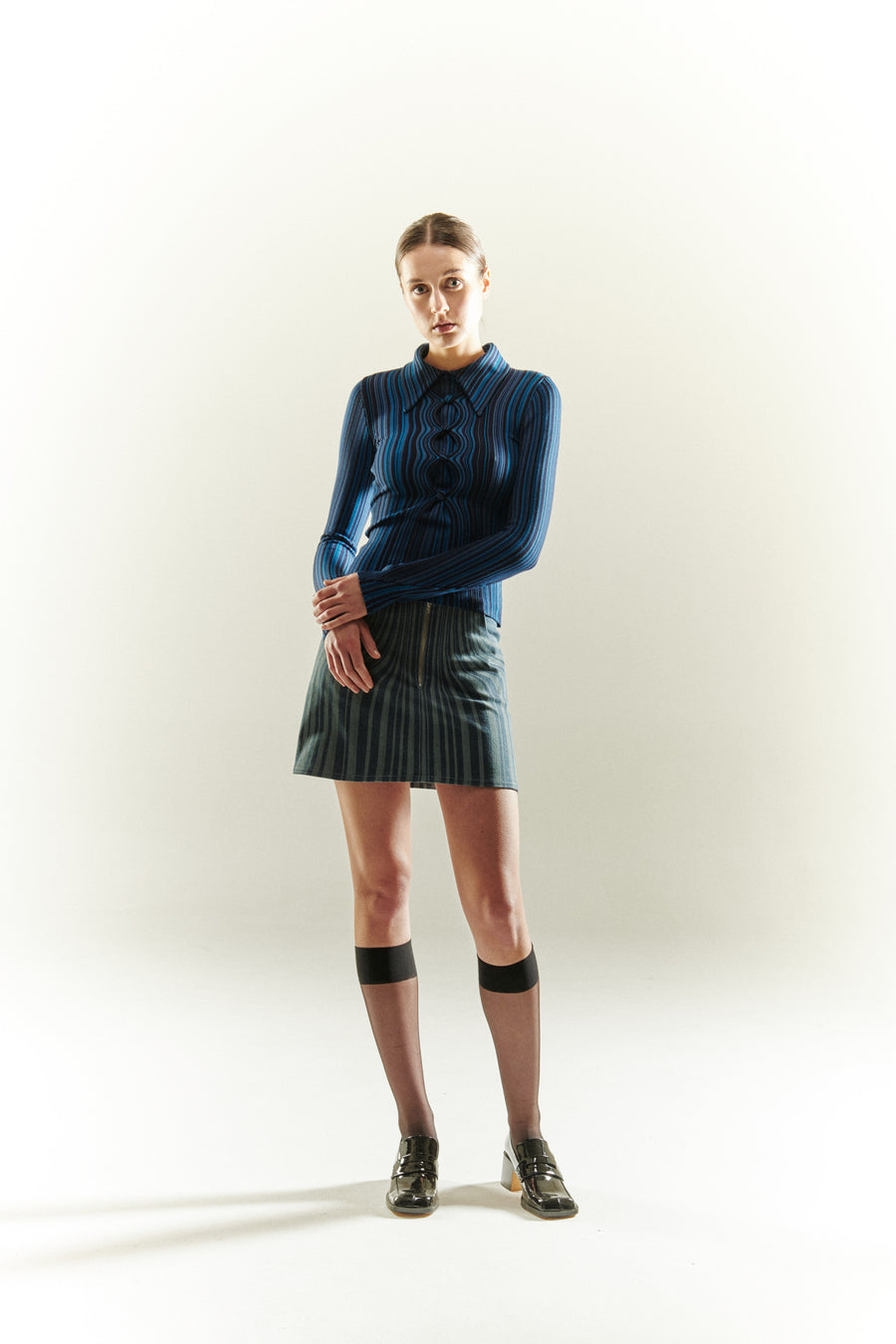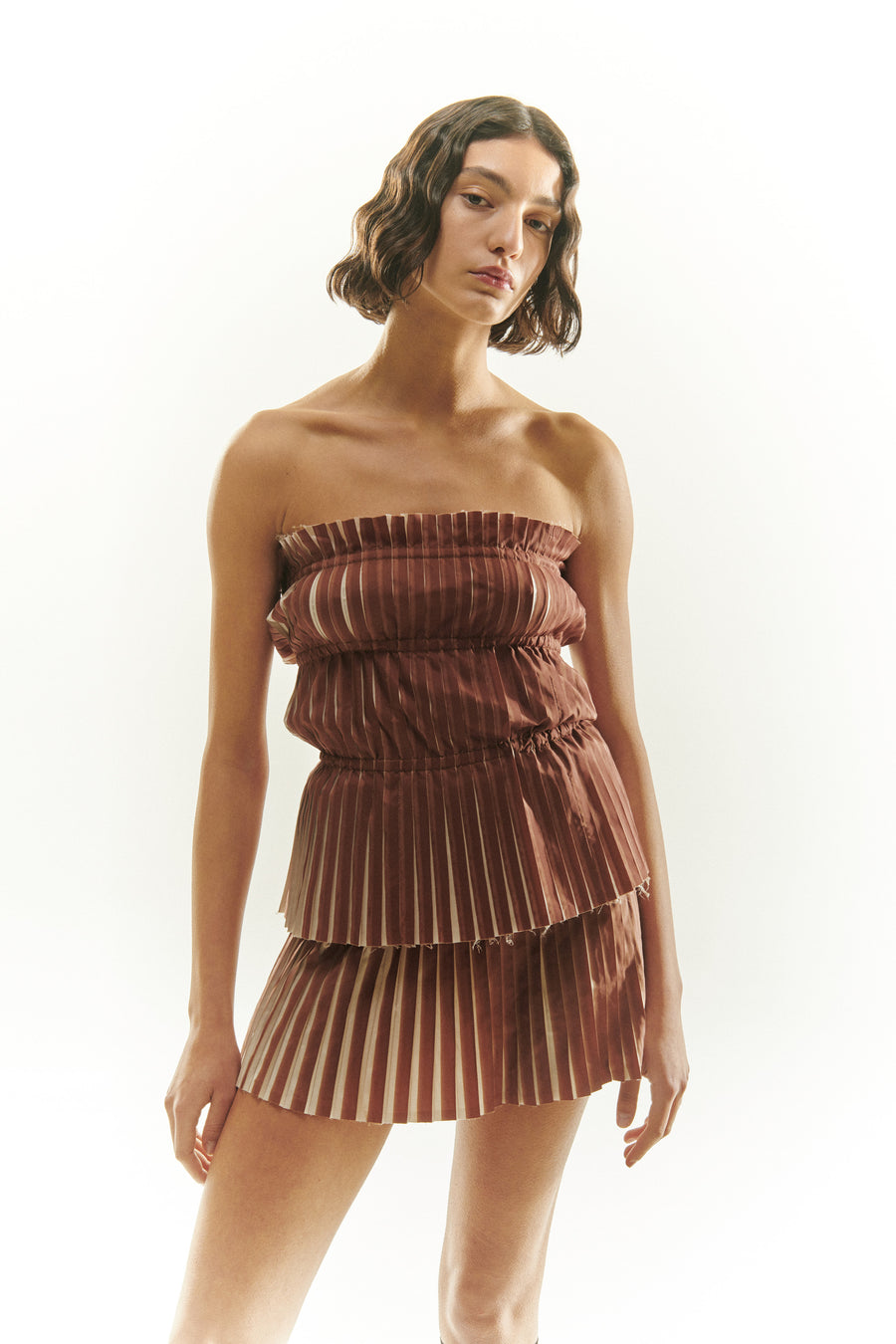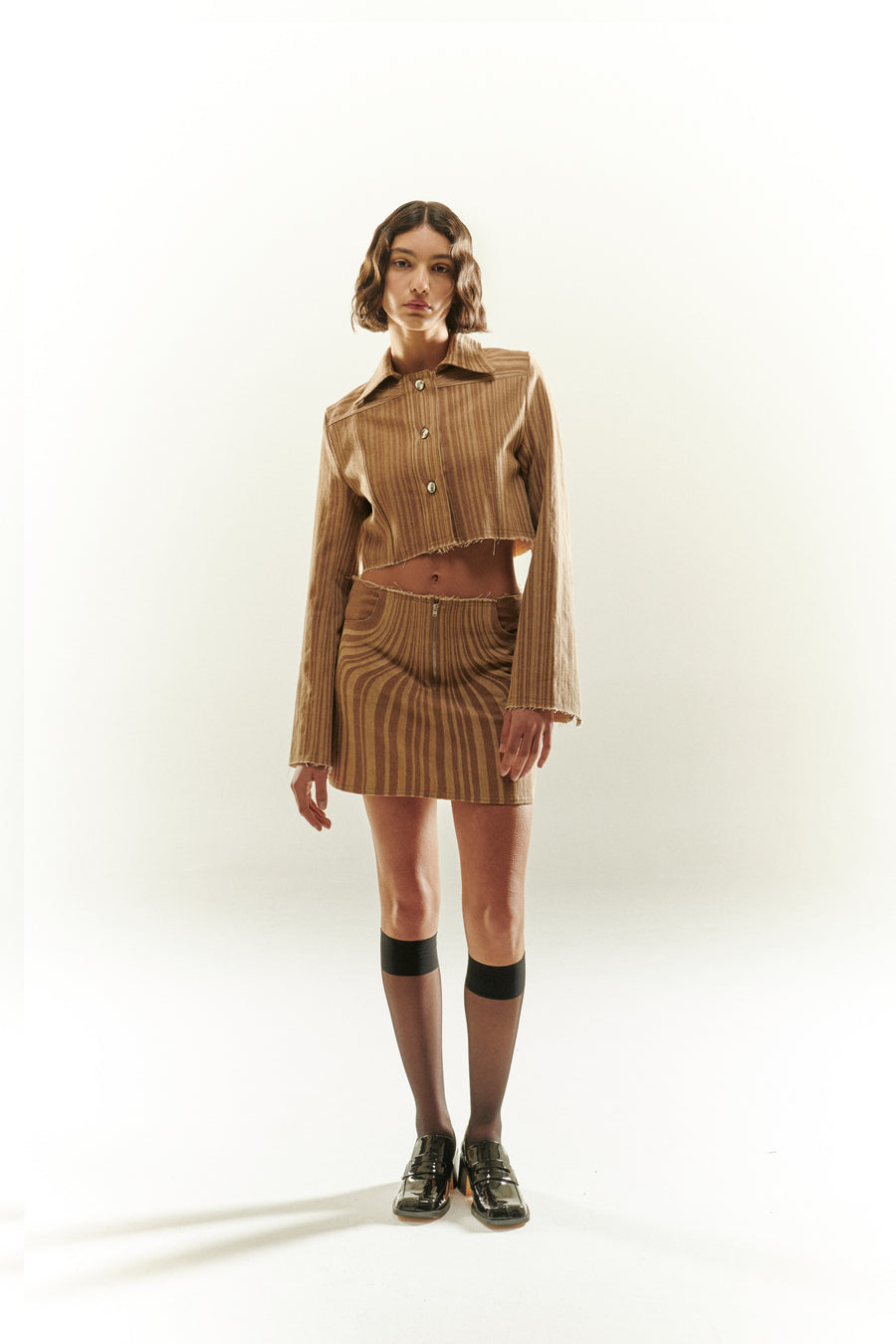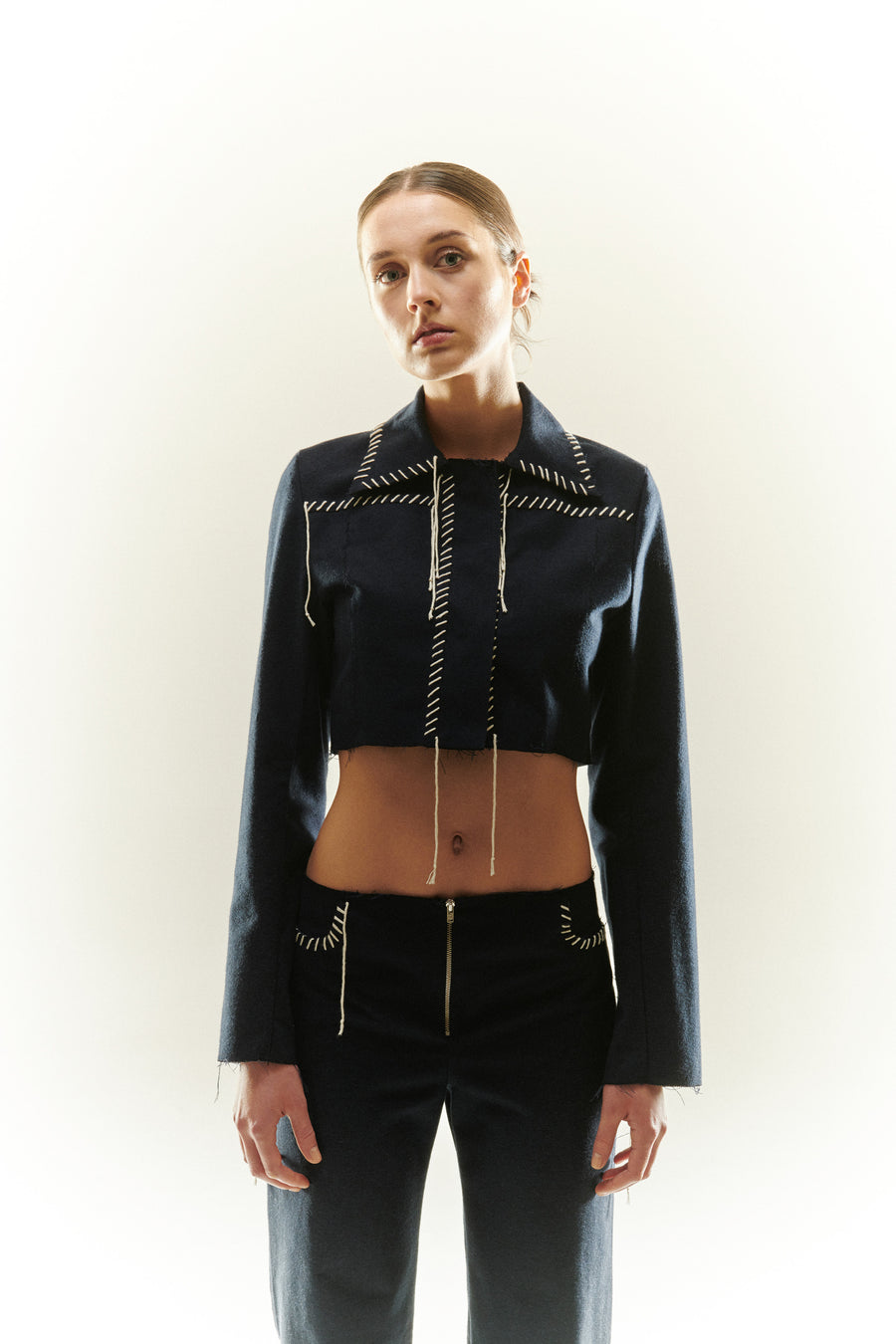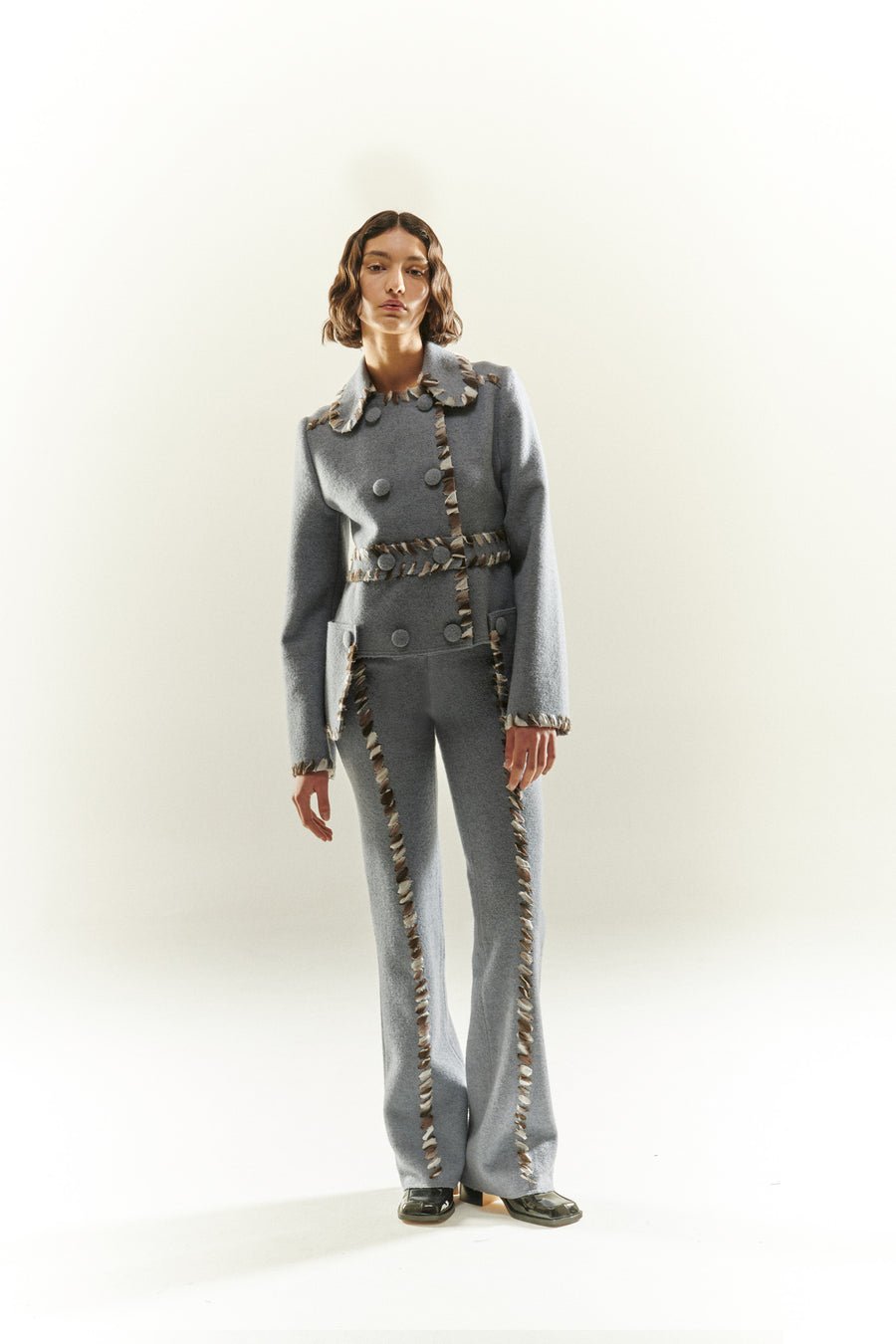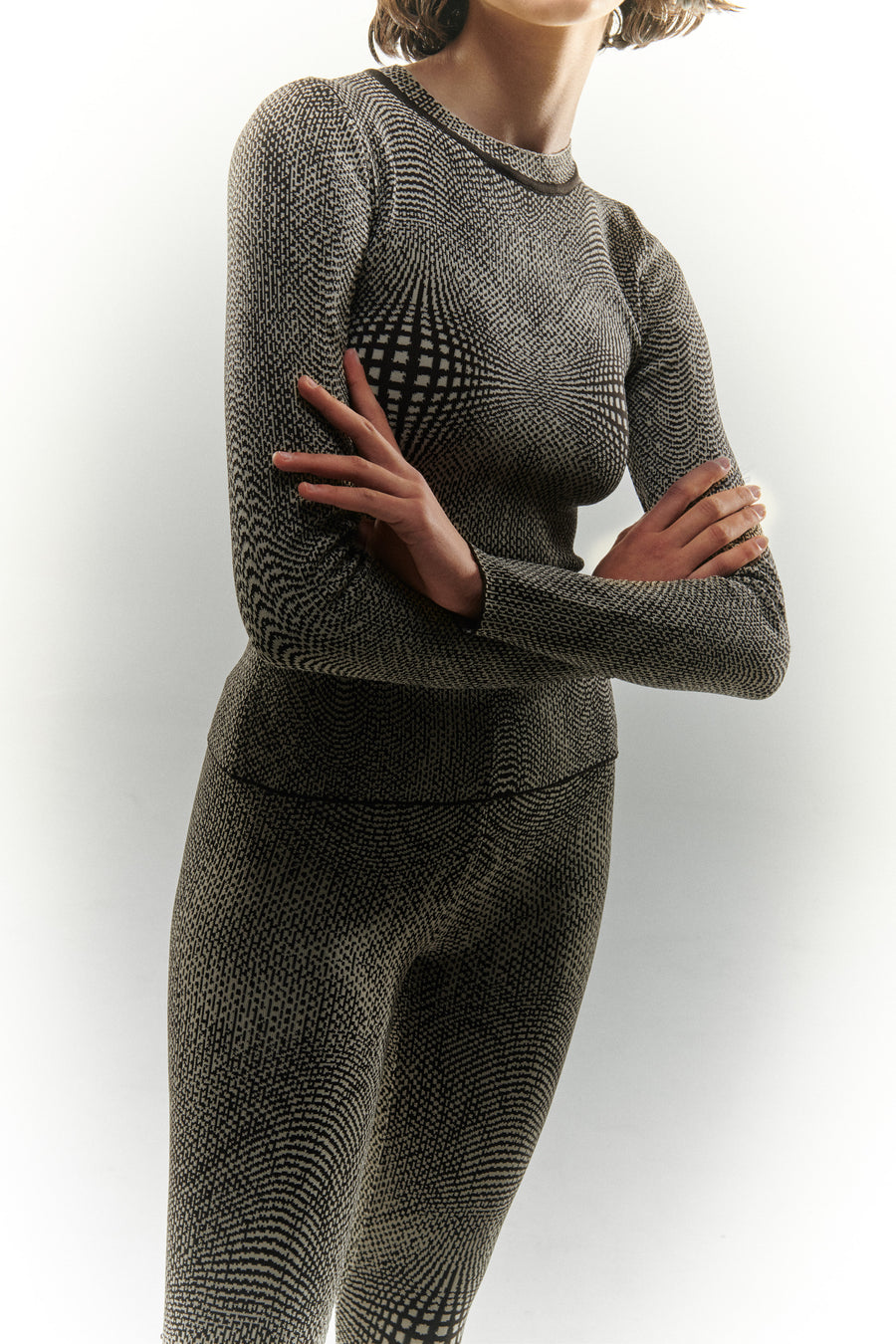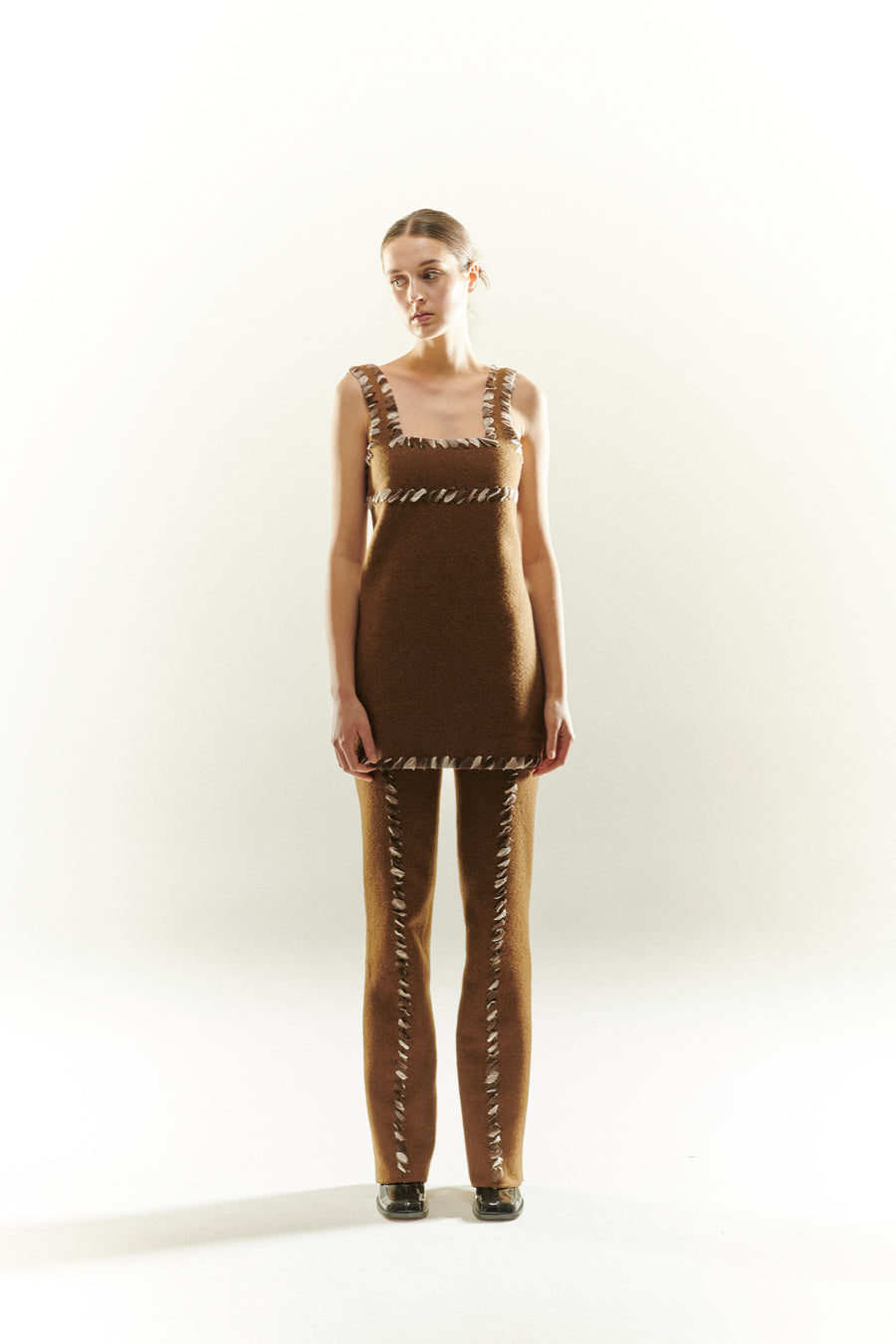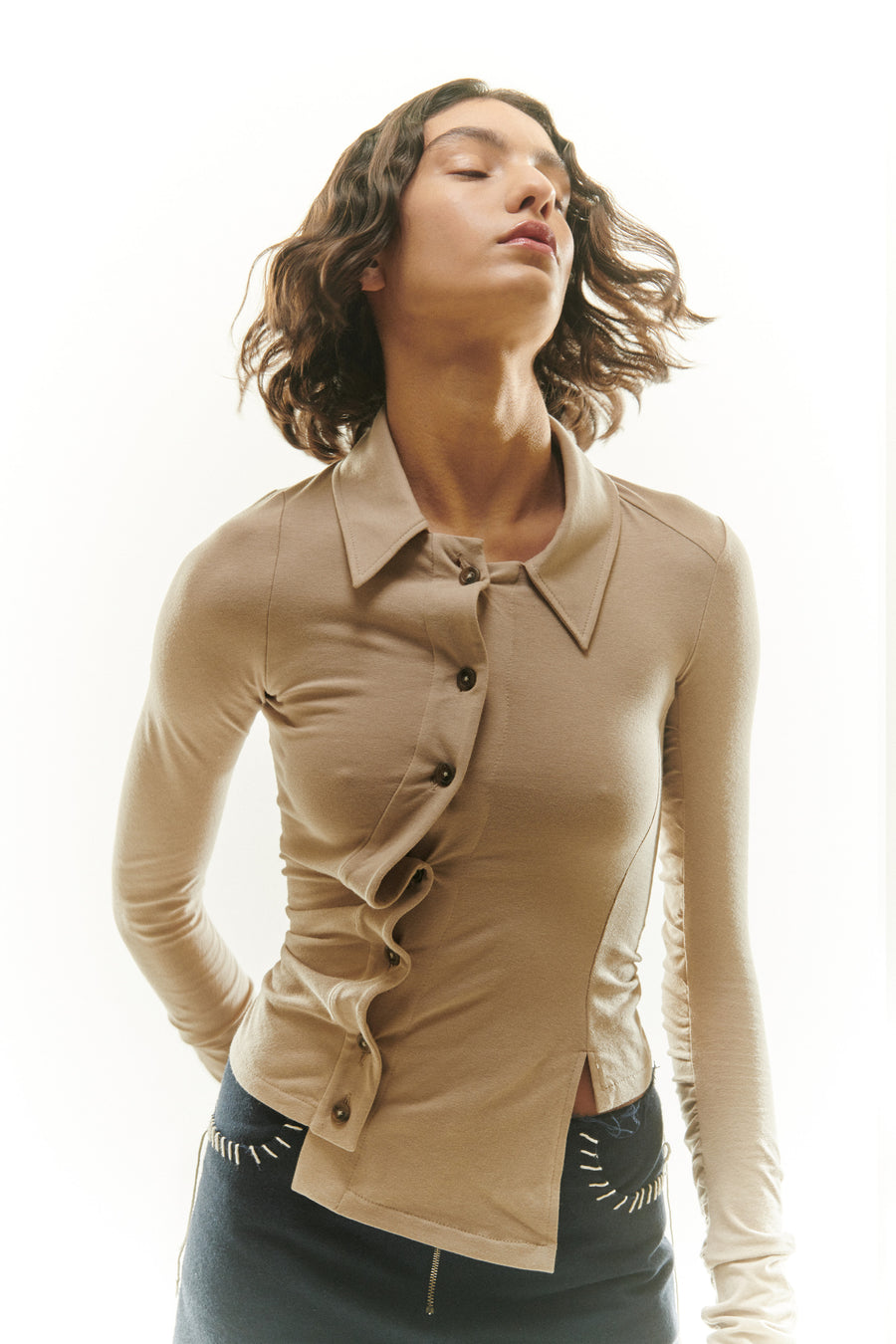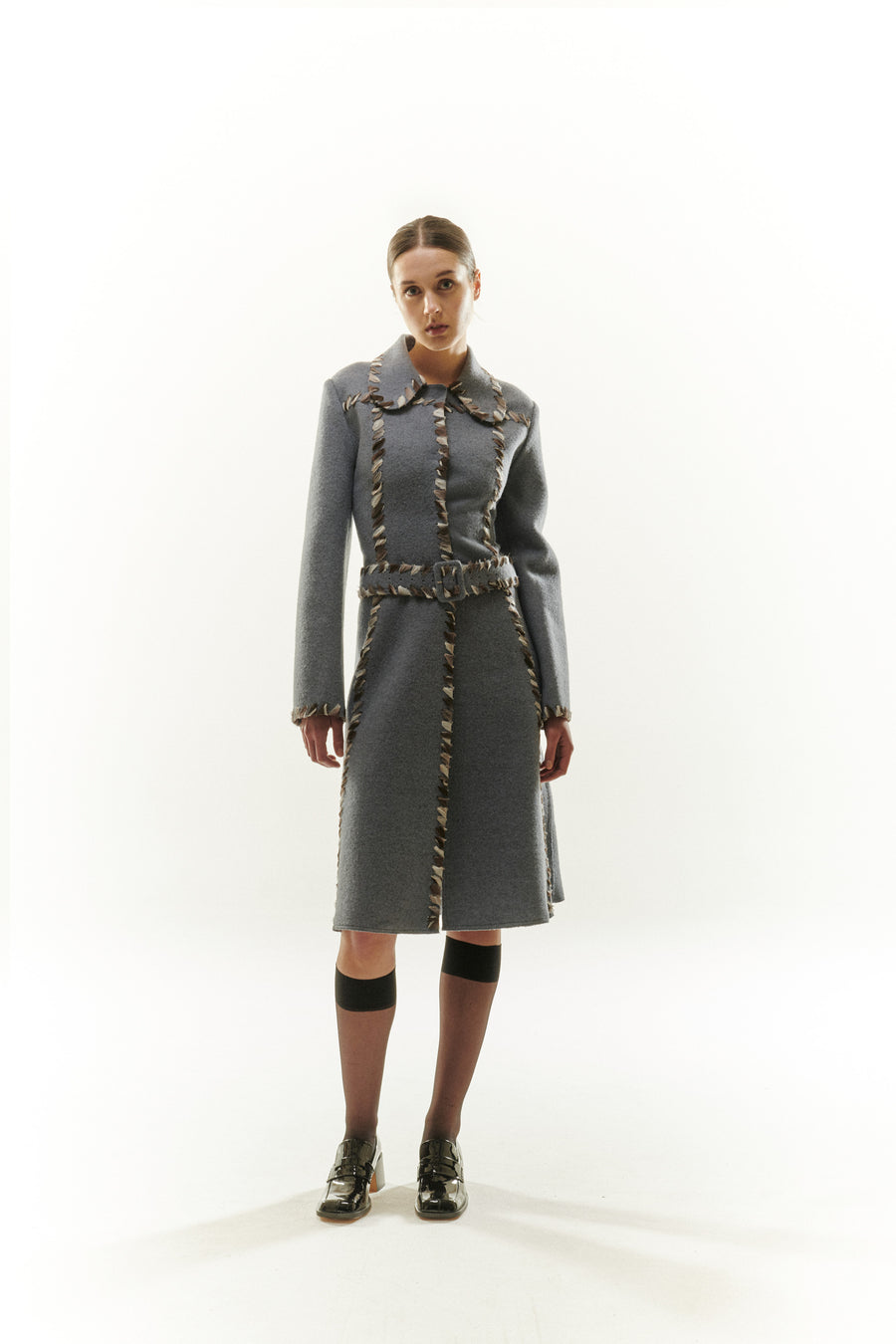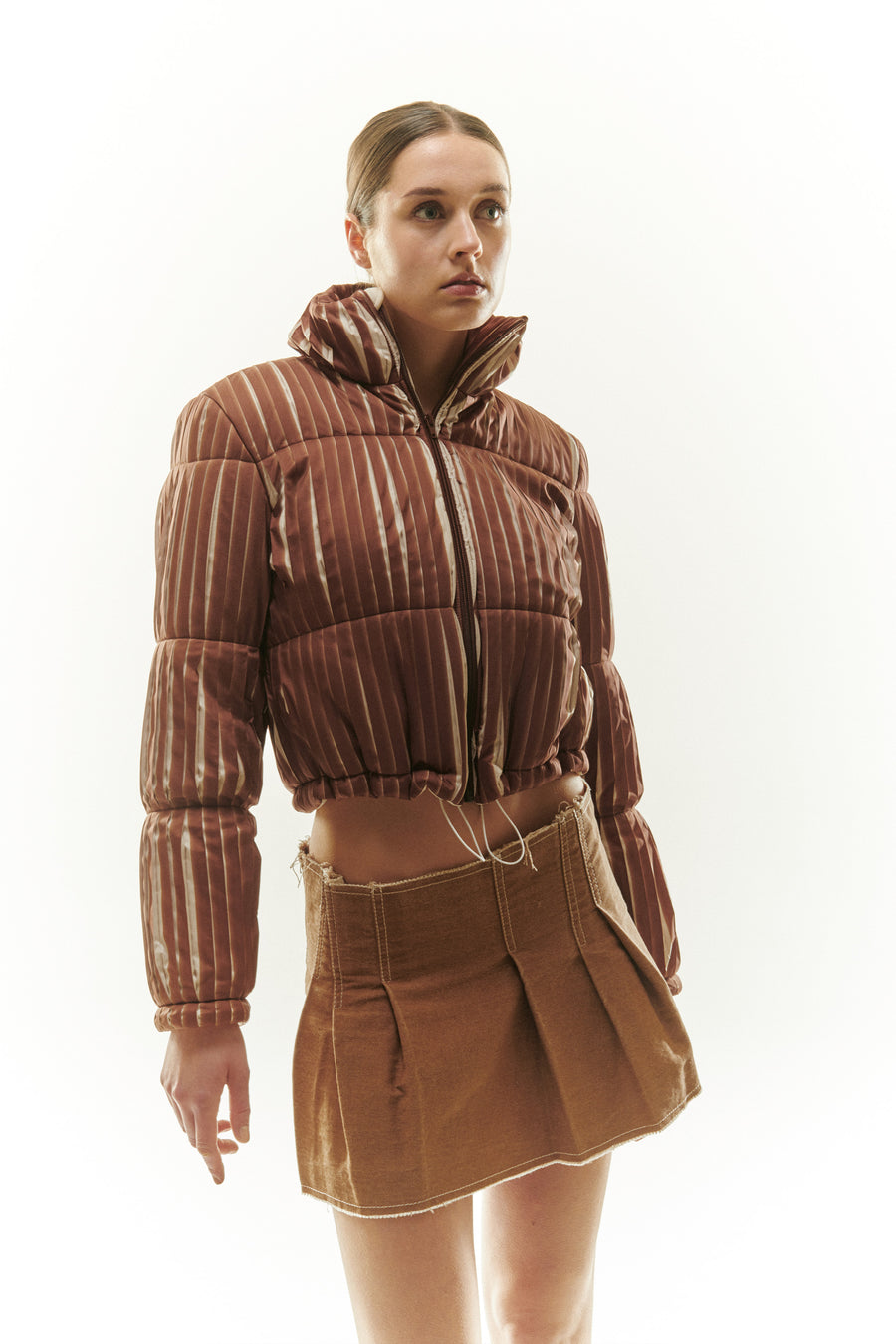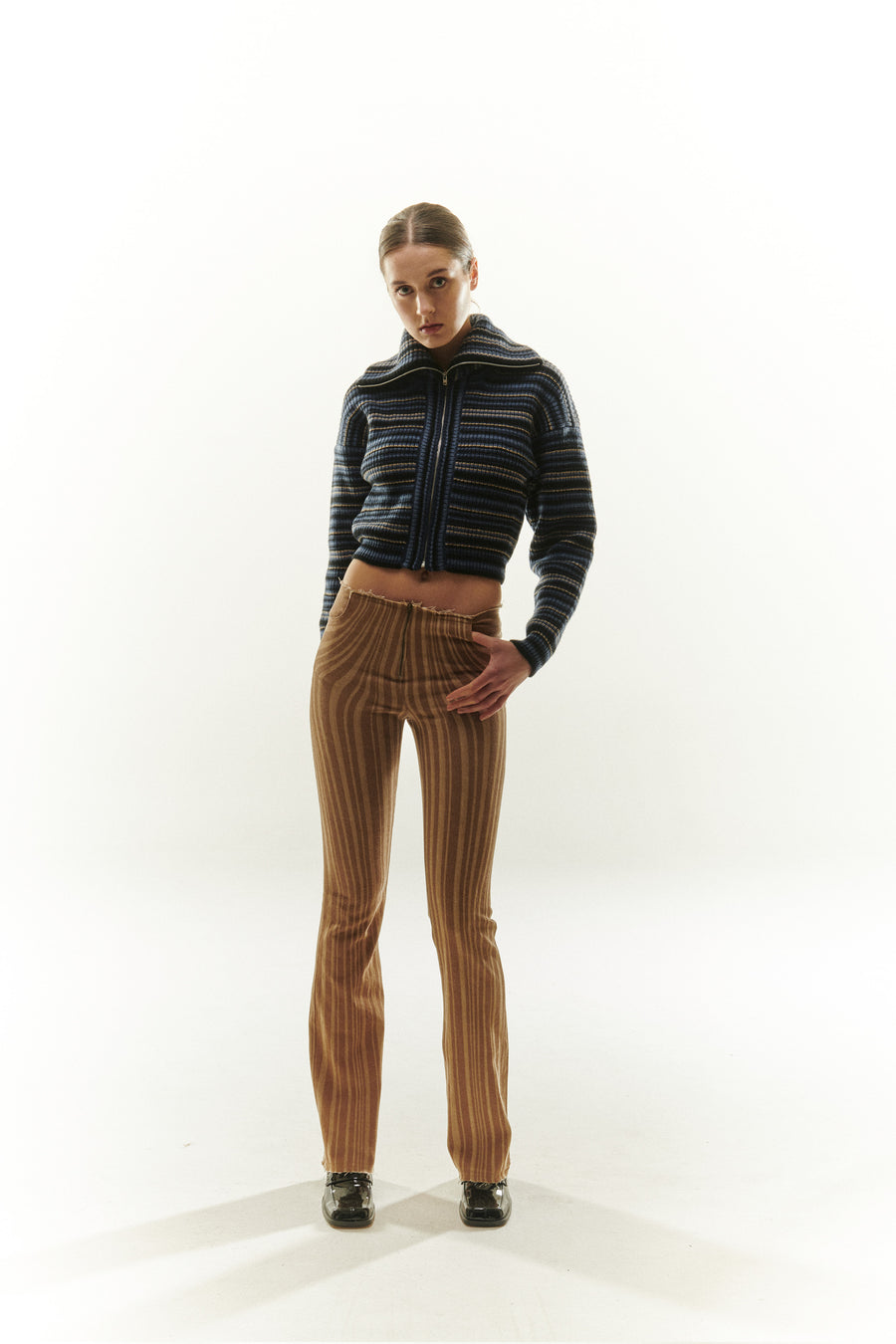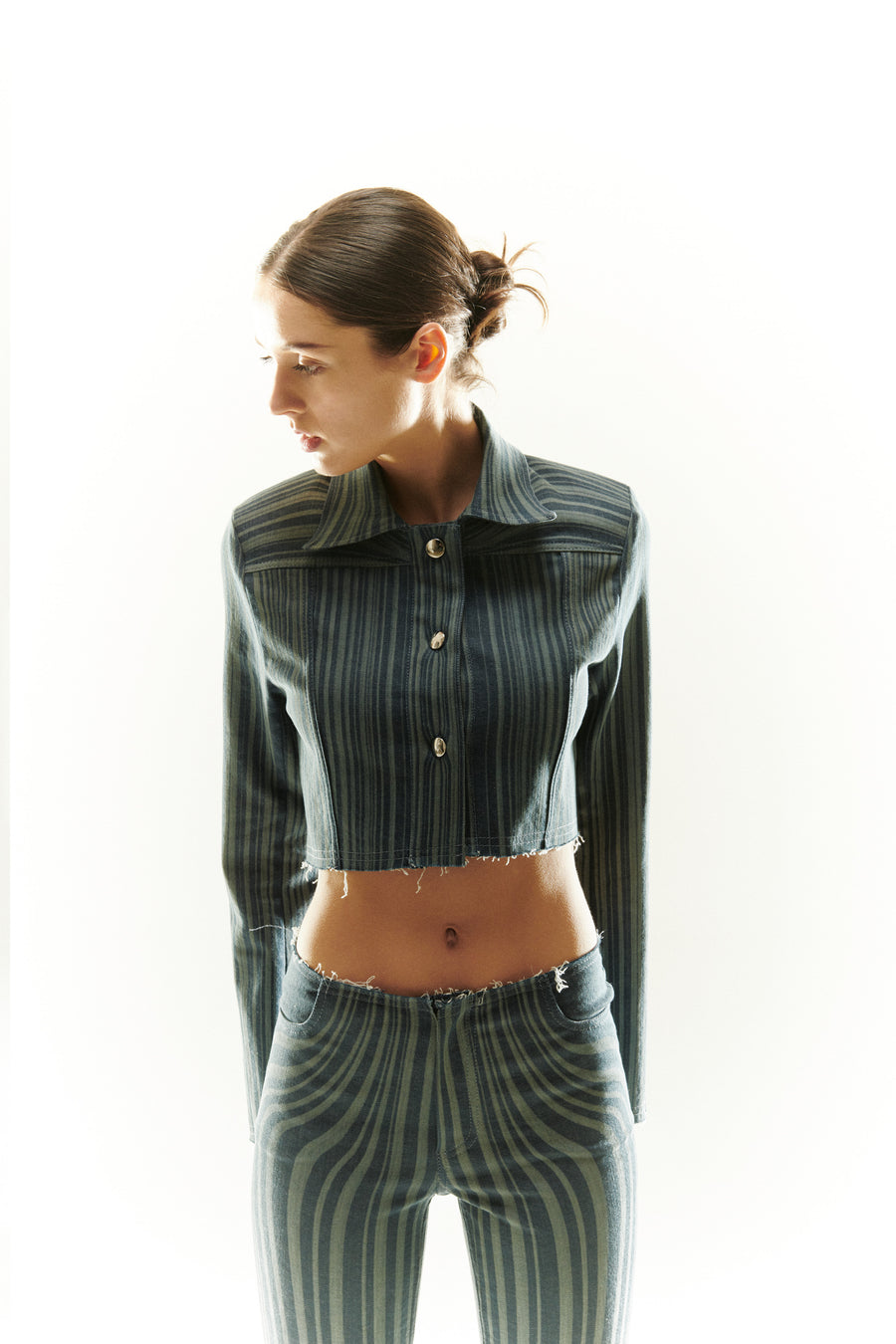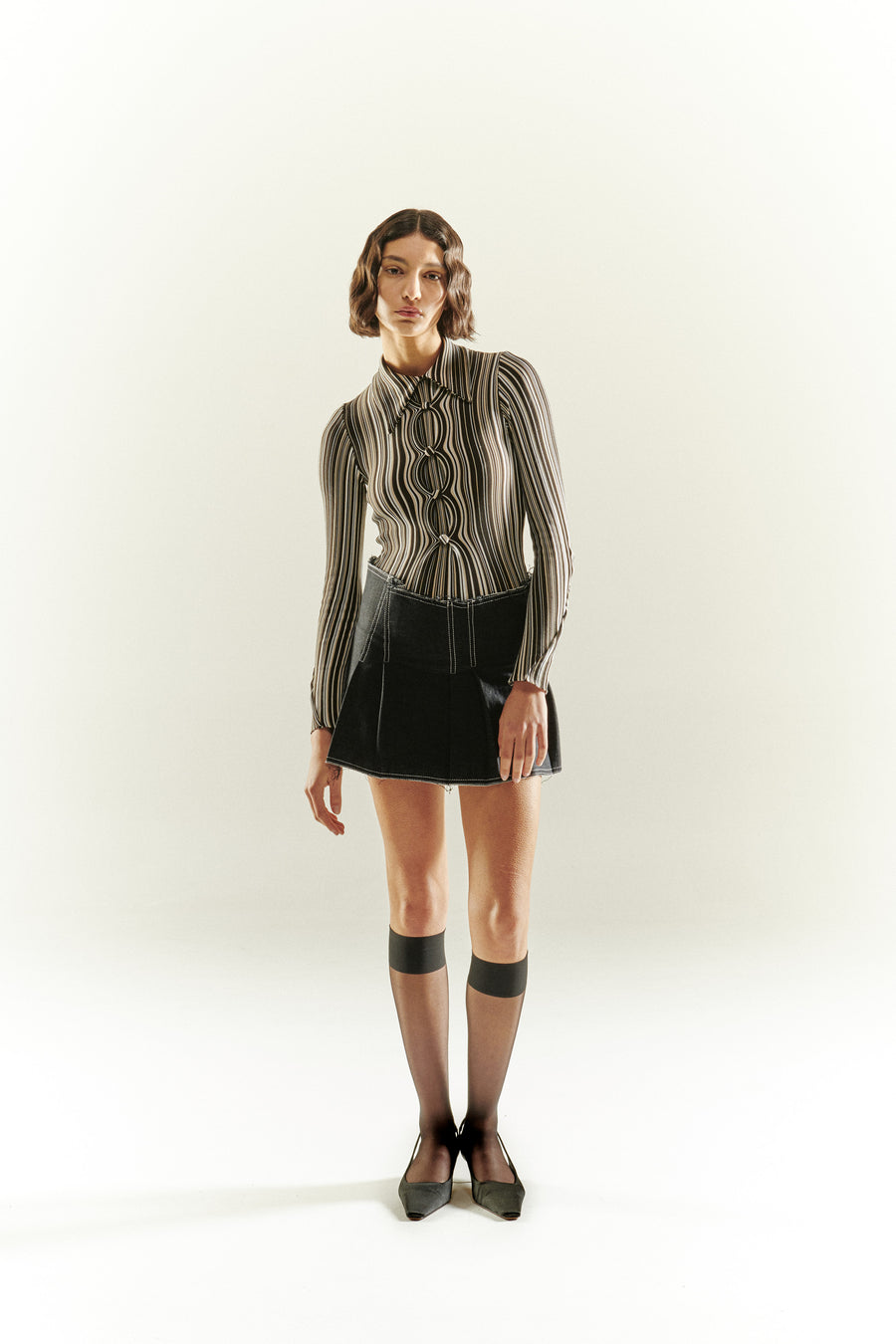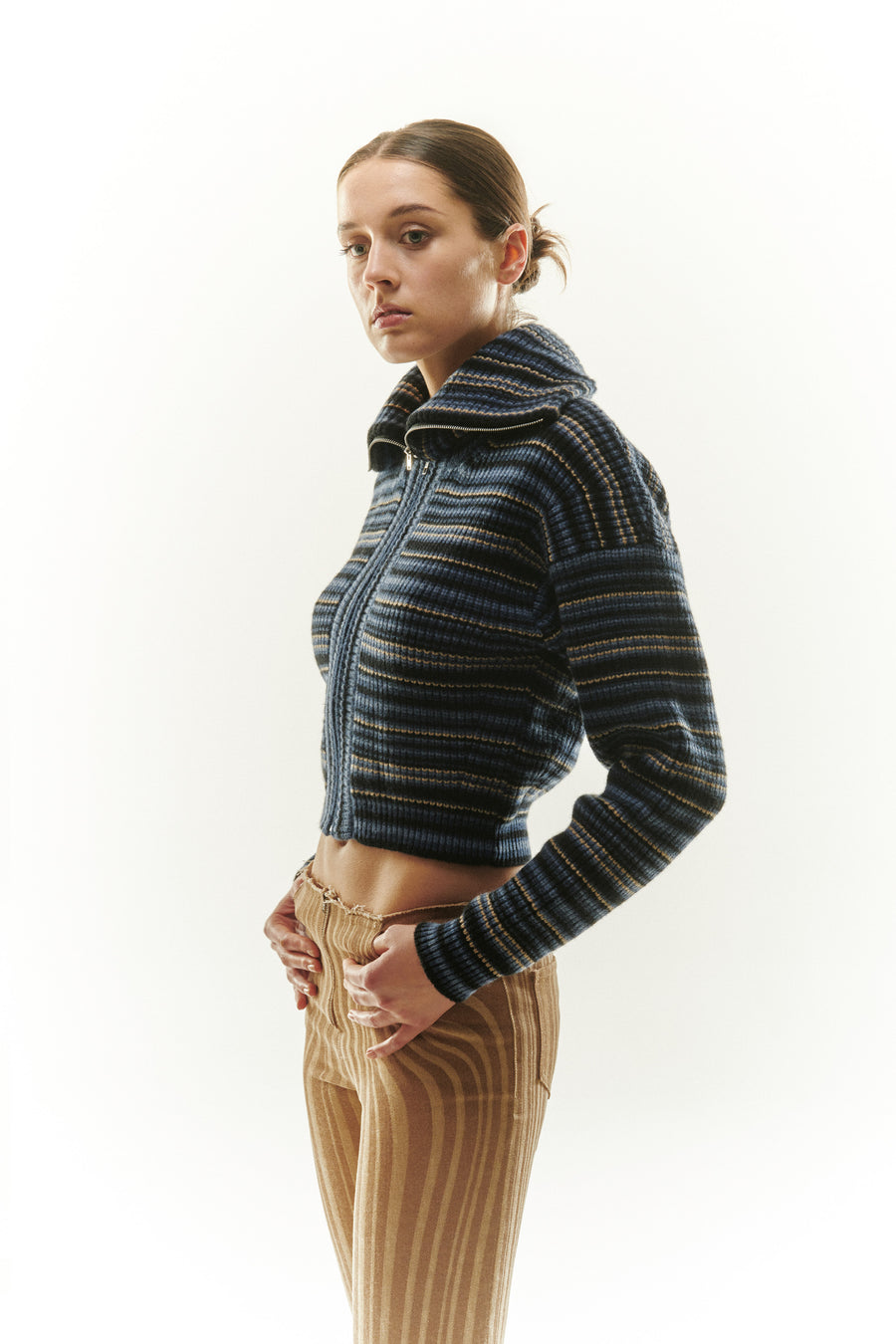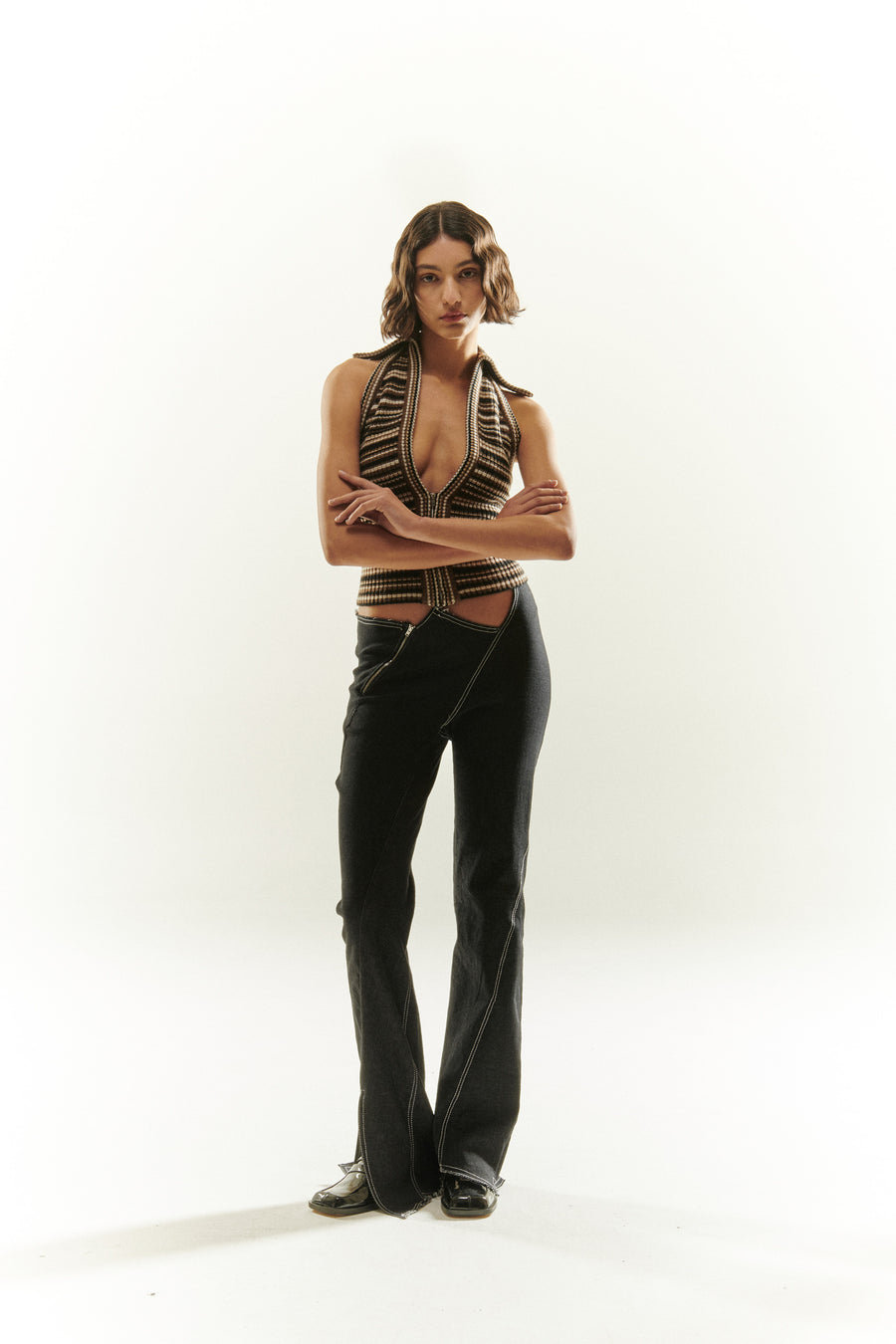 FW22 FRAGMENTS
€0
Anne Isabella's new womenswear collection Fragment introduces an organic textural process to her discernible interpretation of archetype garments from the 60's and 70's. The collection will be shown at Paris Fashion Week on the 3rd of March in a presentation celebrating the juxtaposition between the raw and the polished, in the old and the new.
Known for her sense of nostalgia and modern luxury by combining vivid memories with futuristic visions, the Berlin-based designer's fourth collection emphasizes an importance in hand feel with a textural rawness.
Through her method of embracing prints— Anne Isabella utilizes a scanner throughout her process—the collection moves outside of the 2D realm of print to a third dimension. Standout techniques include pleated pieces that form a multi-dimensional stripe as well asexaggerat- ed plays on topstitching in soft, chunky wool and denim. Warped motifs on knitwear and denim continue a print point of view seen in previous collections.
Photography: Teresa Ciocia